Welcome to Kettenbach Online Learning
This website gives you immediate access to our multimedia training library where you can learn about new techniques and products.

Earn live, interactive CE credit by signing up for Kettenbach live webinars. Earn self-study CE credit by viewing the on-demand webinars. CE credits are provided by an approved ADA CERP provider.
Impression Materials, Techniques, and Laboratory Tips
Presenter: Dr. Anthony Deliberato and James Angelone CE Credits: 1 CEU

In this CE webinar, we will review the different types of dental impression materials and demonstrate the various techniques that can be utilized to fabricate an accurate removable prosthesis or fixed restoration. (enter class)
Episode: Making Perfect Impressions for Clear Aligner Cases
From Series: Kettenbach Dental Podcast Series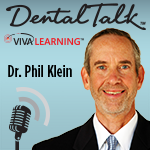 Series: Kettenbach
CE Credits: 0
Guest: Dr. Melissa Shotell
Release Date: 11/25/19